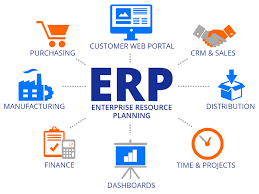 In the market for a new enterprise resource planning system? Whether your organization is upgrading or investing in an ERP for the first time, you no doubt have a host of questions:
Do we need industry-specific software or a generalist system?
What's the difference between web-based and cloud-based?
And how are we going to pay for this?
What if the ERP could help pay for itself? If your organization is deploying virtual card technology, the quarterly rebates you automatically receive for paying your vendors can significantly offset the purchase of a new ERP system. All while ensuring more timely, more secure and more efficient payments.
While we can't recommend a specific ERP, we can tell you how much revenue your organization's annual AP spend might deliver through virtual card. Want to find out more about how virtual cards can help defray the costs of capital projects like an ERP upgrade? Drop me a note and I will send you our primer on card-based virtual payments solutions. Email me at stewart.heath@harvardgraceadvisors.com or call me at (888) 350-1188