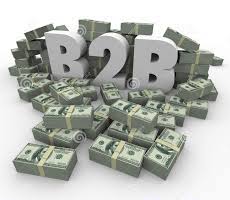 At this time of year, with the lazy days of summer over and busy autumn in full swing, it feels like we're all looking for tactics that will make us more effective and efficient at work and at home. What's one of the best ways to introduce more efficiency in your work life? Getting all your vendors to join your electronic payments system. is a great way to ensure a lifetime of efficient B2B payments. Consolidated electronic payments ensure efficient B2B payments, making them more secure and easier to track. When everyone is on the same page, transactions flow smoothly. Standardizing your B2B payments via an electronic payments system is one of the most effective supplier enablement strategies your business can adopt, for both your sake and that of your vendors.
Generate a List of the Vendors You Want to Include
The first thing you need to do is generate a list of all the vendors that you want to include in your new supplier enablement plan. This way, you can quickly get everyone onboard and implement the plan. The sooner you do this, the sooner you can move to a completely paperless system that boasts greater information security for all your B2B transactions.
Appoint a Project Leader to Be the Face of Your New Initiative
The next step of the process should be to appoint a project leader who can act as the focal point of your payment process streamlining initiative. This person will be the one who communicates directly with your vendors in order to get them all on board with your new project. This will be the person who responds to all the questions, comments and concerns that a vendor may have concerning the move to a virtual payment system. They will be the "face" of the company for explaining to vendors exactly what this will mean in terms of their ability to send and receive payments. This is a job that you should give to your most personable and experienced representative.
Preach the Benefits of Modern Payments Security Measures
One of the best supplier enablement strategies for efficient B2B payments is to communicate your use of modern payments security measures. These include such systems as contactless payments, Touch ID technology, and voice activated transactions. While these and other systems are still in the early phase of development, one thing is clear: These modern payments security measures represent a new breed of supplier enablement strategies. By placing the emphasis on virtual rather than physical payments, you can give your B2B transactions a heightened level of efficiency and security.
Implement the Use of Virtual Payments for Tokenized B2B Transactions
Now it's time to get some payments going. Your vendors should be aware that the easiest and most secure way to make efficient B2B payments is to use a virtual payments platform with credit card tokenization. These platforms allow you to generate a token in lieu of a credit card number for one time use. The benefits of this system are clear, in that using tokens instead of your actual numbers keeps your info out of the hands of hackers. Even if they manage to get a hold of these tokens, they won't be able to do anything with them. Your vendors should jump at an opportunity to be paid more securely.
Supplier enablement requires a plan to be successful. Start with a list, construct your support team, communicate the benefits, and make secure payments. Supplier enablement is all about communicating the value of virtual B2B payments.
If you would like to learn more about setting up secure B2B payments simply email me at stewart.heath@harvardgraceadvisors.com or call me at (888) 350-1188